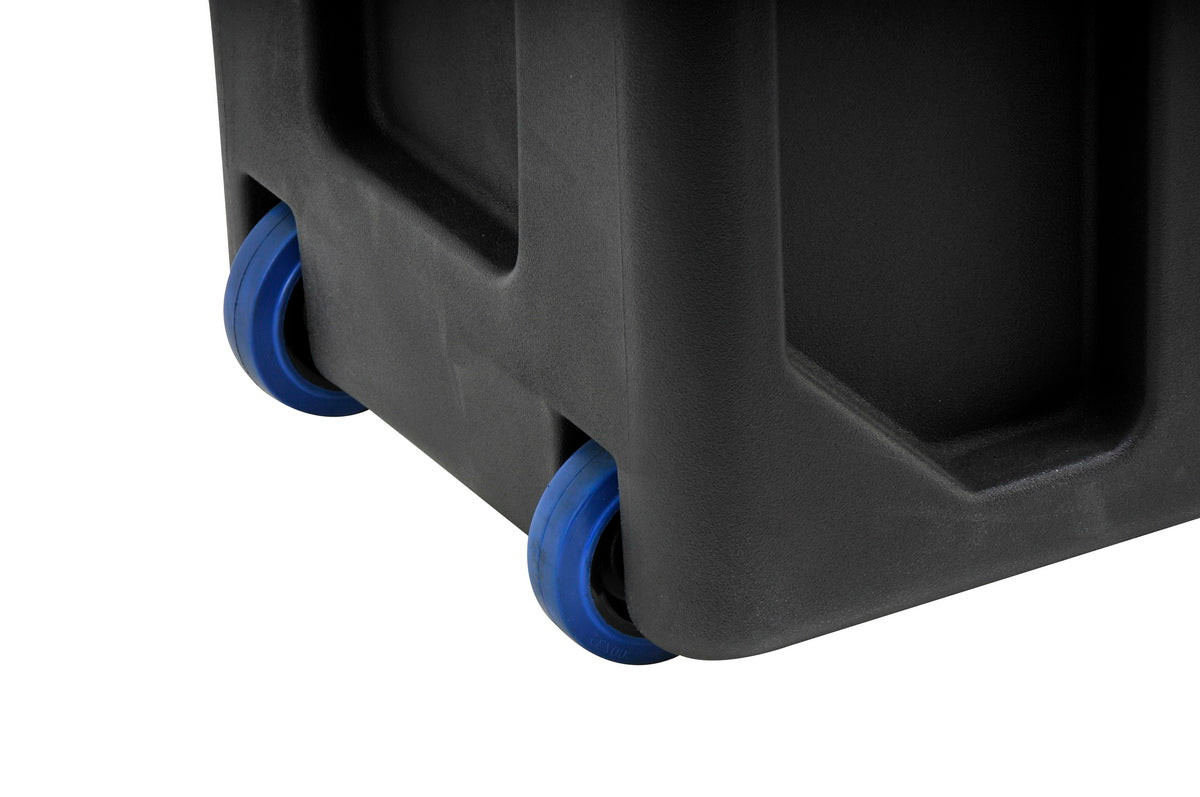 Features / Specs
Part No

3SKB-5260

Product Name

SKB LCD Screen Case for 52" to 60" Screens - 3SKB-5260

Interior Length

60.75''

Interior Width

12.25''

Interior Height

49.75''

Removable Lid

Yes

Exterior Length

63.50''

Exterior Width

16.00''

Exterior Height

50.50''

Material

Linear Low Density Polyethylene (LLDPE)

Manufacturing Process

Roto Molded

Interior

Convoluted foam

Color

Black

Water Resistance

Weather Resistant

Handles

(4) Spring loaded handles

Latches

4 Twist latches

Wheels

Built in tilt back wheels

Security Options

Padlockable

Ata Rated

Yes

Weight

300.0
Support
Returns
All returns and exchanges are to be made within 10 days of receiving order.
Merchandise returns must be shipped, pre-paid, at the customer's expense. All returned items must be in "as-new" condition, in their original packaging, with all accessories enclosed. The original packing slip must be included and the Return Merchandise Authorization (RMA) number must be visible on the outside of the shipping package. To obtain a RMA number, call our customer service department at 888.515.5255. You must be able to provide the following information: the quantity and item number of the product to be returned, the date of purchase, the invoice number, and the cost of the item. Discrepancies or missing information may result in delays or refusal of your refund. Merchandise returned to Cases By Source, Inc. without a RMA number will not be accepted. The issuance of a RMA number does not guarantee that a credit will be issued. 
If part of a product becomes defective, the entire item must be returned for credit or replacement within 10 days of the invoice date. A packing slip—with the item number(s) and a description of the defect—must be included in the package. At its discretion, Cases by Source, Inc. will repair or replace defective goods. Please Note: Following repair or replacement, defective goods will be returned to customers in the same box in which they were received by Cases By Source, Inc.
All merchandise returns—defective or otherwise—are subject to thorough inspection by a Cases By Source, Inc. representative. Merchandise credits are issued at the company's discretion, based on the aforementioned requirements and instructions. A $25.00 re-boxing fee will be charged for credited products not returned in the original manufacturer's packaging.
All returned items are subject to a 15% restocking fee.* Some exceptions applied
 Refunds will not be issued for custom case orders.
 Refunds exclude shipping charges for returned items that are not defective.
Please allow 2-4 weeks for refunds to be processed and credited to your account. If your order was charged to a credit card, we will need your card number to process the refund (Orders placed online do not provide full disclosure of the card information.)
Warranty
Million Mile Guaranty
SKB Hard Case Products are fully warranted against defects in materials and craftsmanship for the life of the case to the original owner. That means, if your case breaks, SKB will repair or replace it at no cost to you for as long as you own the case. Most locks, handles and wheels have been made field replaceable and will be supplied to you at no charge. To request parts or a return authorization for damaged Industrial Cases and Racks, please contact our customer service department at (800) 783-0087. SKB Hard Cases are warranted for life to the original owner. Cases for rental purposes, modified or re-sold cases are not covered by this warranty.
SKB LCD Screen Case for 52" to 60" Screens - 3SKB-5260
Interior:

60.75''

x

12.25''

x

49.75''

Exterior:

63.5''

x

16.0''

x

50.5''

Availability: Ships in 3-5 days
Need more than 20?Get a commercial quote.
The 3SKB-5260 LCD screen case is designed for transport of any LCD, LED or Plasma screens ranging from 52 to 60 in size. The interiors are designed to hold screens in a desirable upright position with a universal interior foam padding system designed to configure easily for customized production.
The interior includes a universal 2 thick foam padding system for easy configuration of a variety of screens. Four convoluted foam pieces for side to side protection and two adjustable convoluted foam pieces provide a perfect secure fit top and bottom.
The exterior includes corner in-line skate style wheels for easy tilt-and-go transport. The 3SKB-5260 has two forklift blade channels to allow for secure freight transfers in shipping. Comfortable and durable rubber over-molded handles are positioned for easy lifting. There are three heavy duty twist latches (one with padlock loop on each side) to secure the case in transport while a tongue and groove gasket lined lid provides a weather resistant seal with the base. The 3SKB-5260 has provisions for removable casters (3SKB-CAST) which are available as an accessory.
WARNING: This product can expose you to chemicals including carbon black, which is known to the State of California to cause cancer and birth defects or other reproductive harm. For more information, go to
www.P65Warnings.ca.gov
.